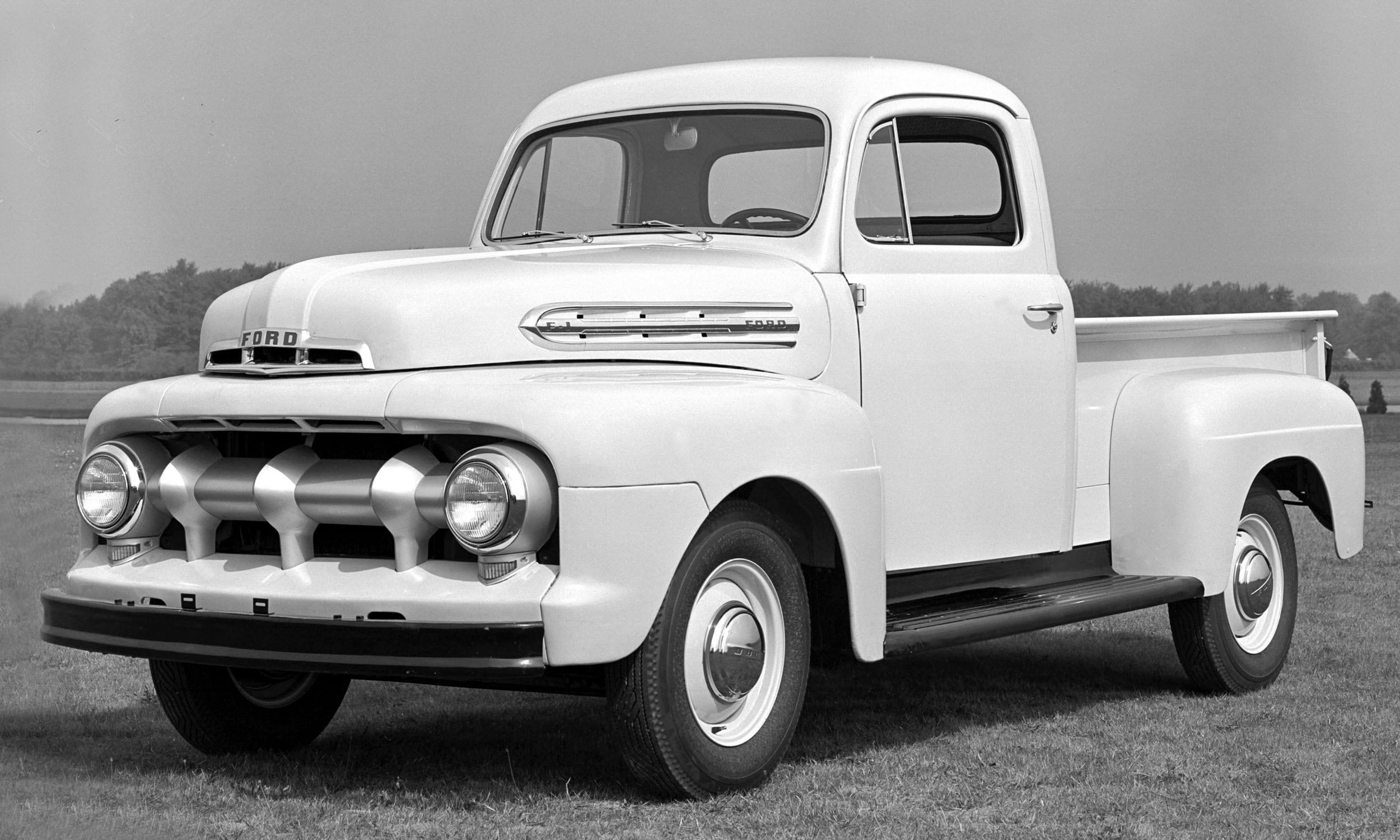 The Ford F-series trucks were introduced to the United States in 1948 and they were known as the Ford Bonus-Built trucks. They were built on a dedicated truck platform unlike earlier versions that were built from car chassis during the war. Ford's very first truck was built in 1917 and it was based off the Model T and named the Ford Model TT. The truck had a cargo capacity of one ton back in the day, which, if you can imagine, was no small feat for that era.  
The First Generation
was between 1948 and 1952. The first generation F-Series trucks carried the designations of F-1 through F-8. They were rated by weight as panel trucks, conventional trucks, school buses, cab-over-engine, and of course, the pickup truck. Each truck was equipped with a manual transmission, and they featured driver and passenger side windshield wipers and a foot-plunger windshield washer. This was pretty high-tech stuff back then, as well as quite an accomplishment for Ford.
To signify the importance of the Ford truck history: The 1948 F-Series line was Ford's first post-war truck which debuted a year before Ford's first post-war car. Henry Ford shut down all civilian production during WWII in order to produce vehicles that would support our allies and our troops. When the war ended, the F-Series trucks, along with the veterans, were the first to be recognized.