If you live in Alpharetta, GA or in the surrounding area and are looking to buy a new car, truck, or SUV, then be sure to come by Angela Krause Ford today. At our dealership we have a diverse inventory of new and used cars, trucks, and SUVs. We also have the latest models of all your favorite Ford vehicles, including the new F-150. The 2018 Ford F-150 in Alpharetta would be an excellent new truck for you because of its powerful performance, comfortable interior loaded with technology, and its first class safety system.
Powerful Performance
When you buy your new F-150, you can choose from a couple of engines to throw under the hood. A couple of them are a 5.0L TI-VCT V8, 3.3LTI-VCT V6, 3.5L Ecoboost. So whether you need an engine that can put off some serious power, or you are looking for something a little bit more fuel efficient, the all new F-150 has what you are looking for. The F-150 also comes with a 10 speed automatic transmission to help you seamlessly shift through gears while on the road. If you are someone who enjoys going off-road, then be sure to give the Ford Raptor a look. This truck has been given plenty of off road features that will help you to conquer any terrain. So come by our dealership today and a member of our staff will get you behind the wheel of the all-new Ford F-150 for a test drive!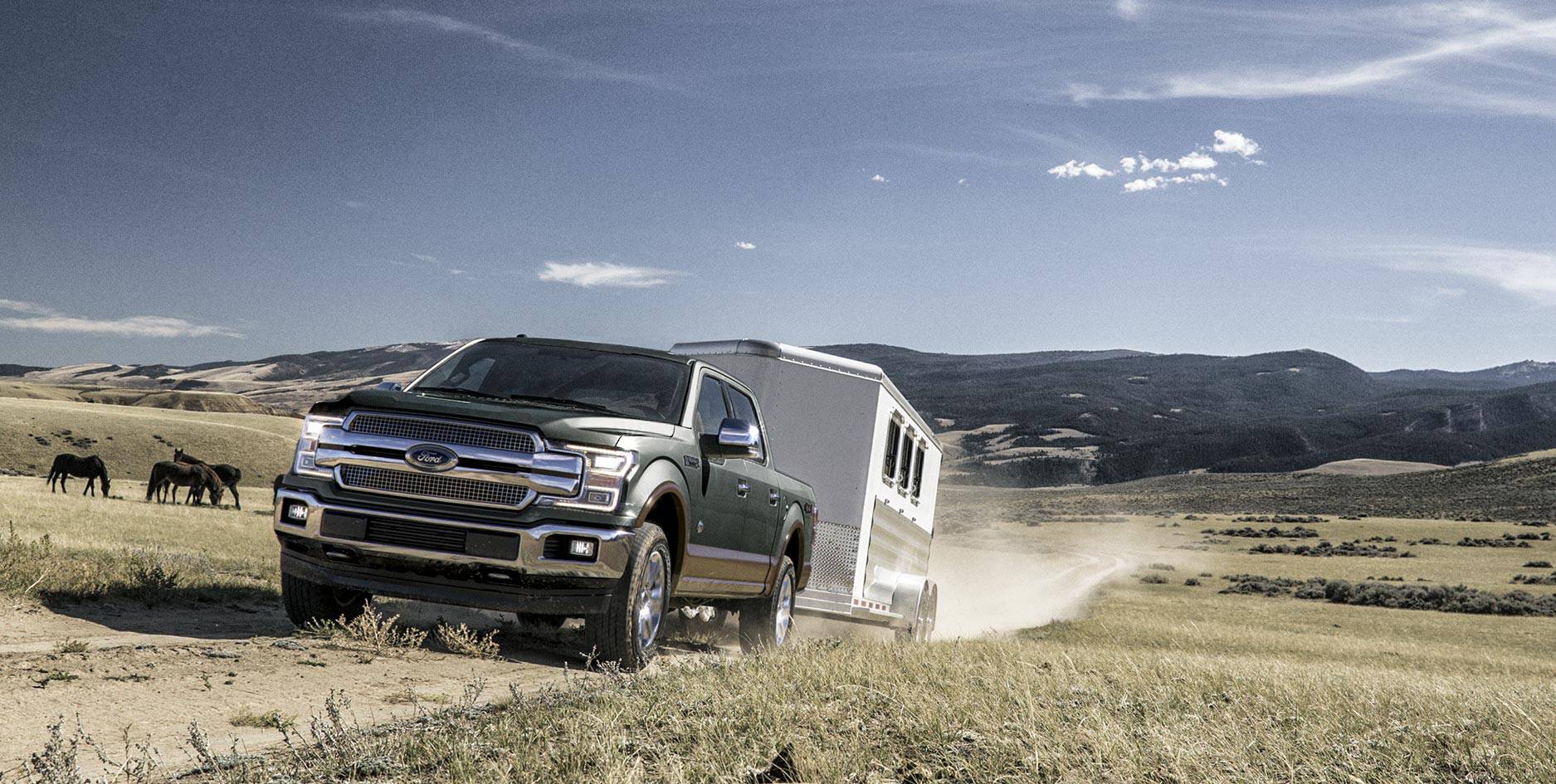 Comfortable Interior Loaded with Technology
The interior of the F-150 has been designed with tons of technology that will help to keep you comfortable and connected while on the road. In order to keep an eye on all your important gauges and what not in your truck, the F-150 can be given an 8" LCD productivity screen. This feature will allow you monitor your engines temperature, fuel levels, speed, and much more! You can also equip your Ford with sync connect. This feature will allow you to track down your trucks location in a big parking lot and allow you to start up your truck before you hop in it. The F-150 can also have technology included in it that will assist you while you are on the road. One piece of technology like this is the available blind spot monitoring system with trailer coverage. All of this technology has been included in the F-150 so that every drive you take in your new truck will seem effortless.
First Class Safety System
The F-150 has been equipped with a safety system that will protect passengers during a collision and can also be equipped with safety technology that will help to prevent collisions from occurring in the first place. This truck comes equipped with an advanced airbag system including safety canopy side curtain airbags and much more! In an attempt to prevent collisions from occurring in the first place, you can have you new F-150 outfitted with a pre-collision assist with pedestrian detection. This safety technology will not only alert the driver of the imminent collision, but also prepare the brakes for a sudden stop. These safety features and many more have been included in the Ford F-150 so that you and all your passengers can drive around town feeling safe and secure.
Come and Check Out the 2018 Ford F-150 in Alpharetta Today!
The 2018 Ford F-150 would be a great choice for anyone in the market for a new truck because of its dominant performance, smart interior, and first class safety system. Once you buy your new F-150, be sure to bring it back to our service department for routine maintenance so that your truck will stay in pristine condition. So come by today and let a member of our staff assist you with all of your automotive needs!